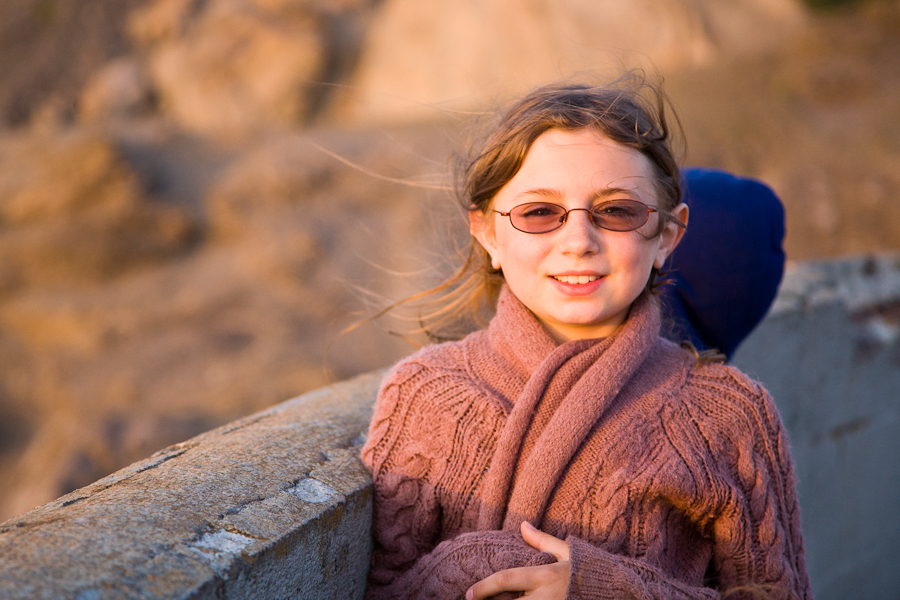 I started this website a little over 10 years ago, just before Emma was born. It's hard to believe that that tiny, dark-haired bundle of joy has grown into the smart, beautiful and funny girl you see up above.
We spent the afternoon in San Francisco yesterday. Emma had requested a trip to the Contemporary Jewish Museum and clam chowder for her birthday treat. We did both, with Henry and Cora dutifully in tow, and then ended the day at Lands End watching the sun go down over the Pacific Ocean.
Tonight, though, let there be cake!